To Love You Deeply I Look to My Mind's Eye



To Love You Deeply I Look To My Mind's Eye celebrates an invisible geography that has a significant presence in the local community. Charting the historical path of Garrison Creek this project explores the history of the particular landscape of Bickford Park and the collective memories of the surrounding neighbourhood.

Leading up to the installation as part of Nuit Blanche 2015, collaborator Katie Strang and I organized a nighttime Lost River walk with Helen Mills. The walk included historic points of interest as well as sharing artworks from others who have been inspired by the lost creek.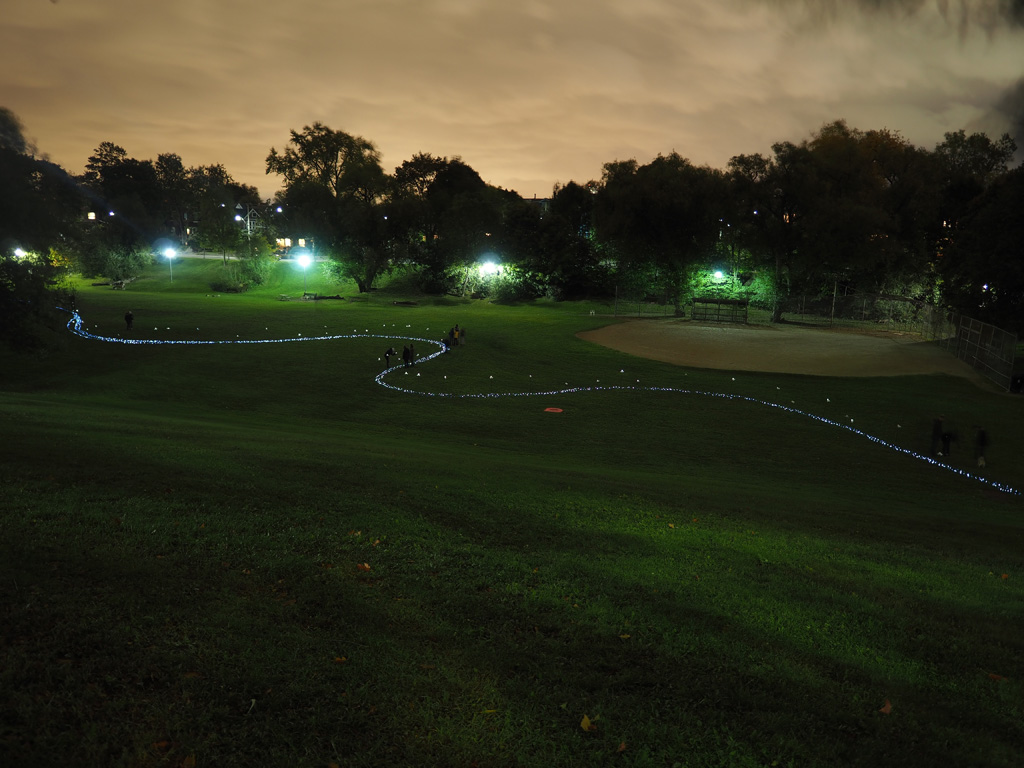 photos by Ricardo Jota
CARGO COLLECTIVE, INC. LOS ANGELES, CALIF. 90039—3414